Do It Yourself Premarital Agreement(Prenuptial) Legal Forms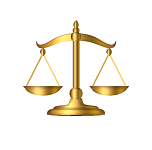 If you plan on getting married and you have any significant of money or assets, you should protect those assets for yourself and your heirs by creating a in case your marriage ends in divorce.

While creating a Premarital Agreement can be uncomfortable, it should be done because you can predict what will happen to the marriage in the future. You will regret not preparing a Premarital Agreement if the marriage ends in divorce and you end up losing a lot of everything you obtained before the marriage. Do not let love cloud your judgement to where you could greatly regret it later.
A Premarital Agreement, also called a pre-nuptial or an ante-nuptial agreement and also commonly known as a prenup, is a binding legal contract entered into by and between competent adults who are contemplating marriage.
The Premarital Agreement allows you and your spouse to determine both you and your spouses community property rights and financial responsibilities upon the start of your marriage.
A Premarital Agreement defines the rights of each party prior to marriage. This can be important if you and your spouse has accumulated assets you wish to protect prior to entering into the new marriage.
The pre-marital agreement also allows you and your spouse to provide that assets of the married couple, or at least a large portion of them, go to any children of the marriage in the event of a death.
The Premarital Agreement is enforceable only if signed with the willing consent of you and your spouse entering the marriage. That is, neither you or your spouse can be under duress, pressure or force from the either party or some outside source. Only after the each party of the forthcoming marriage have made full disclosure of each other's financial situation to the other can a prenup be signed.
If you and your spouse decide not to get married, the Premarital Agreement shall have no force or effect.
The Agreement provides that any asset or property acquired after the marriage shall be owned by you and your spouse jointly, with the right of survivorship.
Premarital Agreements also provide provisions that debts of one spouse shall not, before marriage, be the responsibility of the other party to the Agreement after the marriage is entered into and that debts of one spouse shall not, after the marriage, be the responsibility of the other party to the Agreement without the other spouse's written Agreement.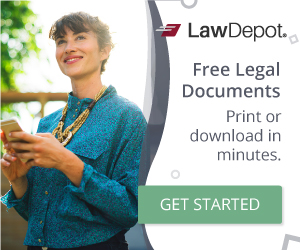 Unlock the power of legal convenience and simplicity with Law Depot Legal Forms. Our user-friendly platform offers a vast array of meticulously crafted legal documents that cater to various personal and professional needs. Whether you're drafting wills, contracts, or any legal form, we provide comprehensive, customizable templates that streamline the process and save you time and money on legal fees. By clicking the link, you'll gain access to a world of legal empowerment, where you can easily create, edit, and sign your legal documents from the comfort of your own home. Don't miss the opportunity to take control of your legal matters with Law Depot – your journey to hassle-free legal documentation begins with just one click, ensuring peace of mind and legal confidence are always within reach.