Learn How To Run Yourself Strong – Lifestyle Ebooks
$7.00
Discover How Running Will Improve Your Fitness, Increase Your Mental Strength And Help You Lose Weight
Description
NOTICE: If you are looking to improve their health…
"You Will Discover In This Guide How Running Will Improve Your Fitness, Increase Your Mental Strength And Help You Lose Weight"

This Running Guide Will Help You To Become Fitter, Leaner, Healthier, Thinner, Firmer And More Confident
Losing weight is not hard.
Getting into the best shape of your life is not hard either.
All you need to do is take the initiative and start running.
The human body was made and created to run.
You benefit from running by burning calories plus your brain benefits by releasing endorphins and improves your energy metabolism.
Running will also give you a stronger heart leading to a lower resting pulse and a calmer, more energetic you.
You Can Wake Up Fresh Every Morining
Wake up every mornining feeling full of energy after a deep and restful night of sleep.
Imagine looking at yourself in the mirror and seeing nothing but lean muscle and low body fat.
How would that make you feel?
You will feel more confident and you will look great.
What Do You Have To Do To Get Started?
All you have to do to get started is just go on a couple of runs a week as your physiology will let you.
Most people do not run because they do not know how to get started.
If you are not running now, your body is probably only a fraction as fit as it could be.
If you do not do any cardio workout, you probably are always tired sluggish and overweight.
If you are not running, starting a running program is not that easy but it does not have to be hard.
This course, Learn How To Run Yourself Strong, is an easy to understand course you can read and go through anytime to start running for better health.
Now let's introduce you to this brand new guide, Learn How To Run Yourself Strong:
Run Yourself Strong
Your Total Guide To Running To Improve Your Fitness, Lose Weight And Increase Mental Strength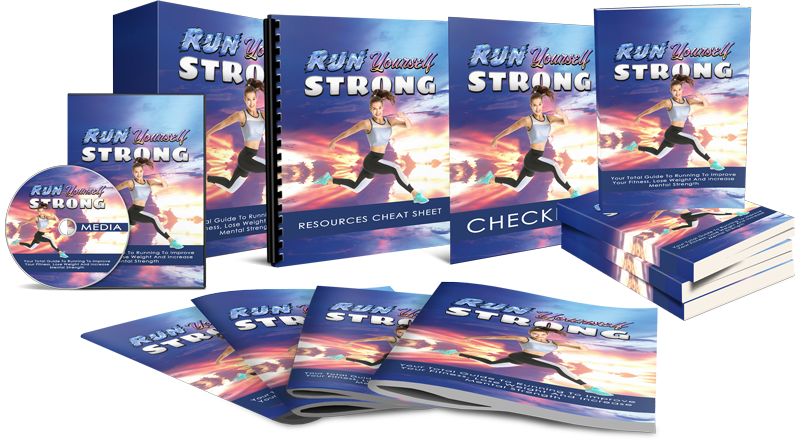 Here is exactly what you will get inside this course:
Run Yourself Strong Ebook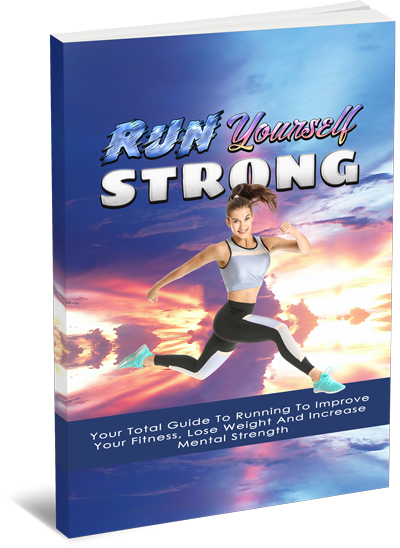 What you will discover in this eBook:
Why running is SO good for you
How to start running so that you finish
How to schedule running around your busy schedule
How to avoid being hurt and keep yourself on-track
Correct running techniques explained
How to run with the perfect technique
The best running equipment and gear for runners
How to incorporate HIIT for rapid weight loss
How to train for a marathon
How to support running with the right food and diet
How to stay committed with running
Advanced running techniques – fasted cardio, trail running, resistance and going barefoot.
…and much, much more!
Ultimately, you'll be left with a far deeper understanding of what makes your social media tick as well as 27 simple action points that you can follow through to make those concepts work for you.
class="bold">comprehensive and valuable insights for only $7.00 .
Please click the Add To Cart button right now and take ownership of this valuable eBook TODAY!
---