Protect Your Business By Preparing Employee Manual Templates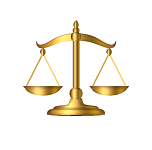 You have your own business and you have hired employees to help run your business. How are you going to make sure they do what they are supposed to do to make your business successful. Prepare employee manual templates to set guidelines your staff will follow to make your business successful and lead your business to its intended goal.

Preparing an employee manual will help you protect your time and money investment you have put into your business. Even if you have only a handful of employees. By preparing an employee manual for your employees, is one of the best protections you can use to prevent frivolous litigation from current or former employees.
An Employee Manual Should Include
History, mission, vision and the goals of your business.
What are the core values and culture of your company.
Human resources points and any legal information relating to employees.
Company's policies.
Employee benefits and perks offered.
Overview Of What An Employee Handbook Should Include
A good employee handbook provides information on the culture of the company, the companies values and the missons of the company. In relation to employment, it should be clearly stated the human resource and legal information pertaining to the rights and obligations related to being employed. And JUs as important, the expectations from both employee and employer.
The handbook should also be considered a resource book to understand any legal agreements and notices. An employee handbook should also set clear the expectations for your employees while listing employer legal obligations and defining employee rights.
Employee Handbook Main Structure
Initial greeting of a new employee or acknowledgment of current employees.
What are the policies and procedures or the business.
Employee benefits.
Safety responsibilities.
How tasks are to be performed.
Summary of everything.
An employee manual should set forth the rules, regulations and guidelines that as an employer you should publish and distribute to your employees. These rules should cover the most common situations and scenarios that affect the everyday workplace and should protect your and your business from unwarranted litigation.
Why Produce An Employee Manual?
An employee manual is produced to guarantee that optimum business operations are proceeding for the purpose of efficiently providing goods and services for your customers. Employees should be made aware of company policies when they are hired. It should be stated what is expected from the employee and also what the benefits are the employee will receive. The bottom line is an employee manual is necessary to provide guidance to lead the employee to the desired goal.
Are Employee Manuals Legally Binging?
Unless otherwise stated, an employee handbook can be considered legally binding.
Protect Your Business BY Preparing Employee Manual Templates
Businesses with even a few employees need certain legal safeguards. Prevent unwarranted litigation while giving clear employment guidelines! This complete human resource package includes all of these important documents: Employee Handbook, Employment Contract, Consultant Agreement, Sales Rep Agreement, Employment Application, Employee Arbitration Agreement and Employee Review Forms! BONUS: Federally-Required Employee Posters!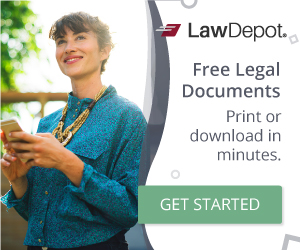 Unlock the power of legal convenience and simplicity with Law Depot Legal Forms. Our user-friendly platform offers a vast array of meticulously crafted legal documents that cater to various personal and professional needs. Whether you're drafting wills, contracts, or any legal form, we provide comprehensive, customizable templates that streamline the process and save you time and money on legal fees. By clicking the link, you'll gain access to a world of legal empowerment, where you can easily create, edit, and sign your legal documents from the comfort of your own home. Don't miss the opportunity to take control of your legal matters with Law Depot – your journey to hassle-free legal documentation begins with just one click, ensuring peace of mind and legal confidence are always within reach.