Rental Lease Agreement Forms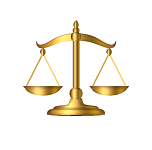 Being in the business of renting or leasing valuable property, you must have a rental lease agreement form to guarantee the protection and the investment in your property. When renting or leasing out any valuable property, you will want to prepare a rental lease agreement form to clearly define the expectations and terms of your agreement in writing.
The rental lease agreement forms offered in this article will help you with the legal documentation you need to complete your rental and leasing business. You will find the forms you are looking for such as a rental lease agreement form, apartment lease contract, house rental lease, commercial lease forms, equipment leasing and more.
Residential Lease Rental Agreement Form
An apartment lease rental agreement form or a house rental lease agreement usually will have contact information for both the landlord and tenant plus property address and details on the size and amenities of the dwelling. Also listed will be the type of lease with the length of the lease term.
Included also in the rental lease agreement form will be the rights and obligations of each party listing the payment amounts, frequency of payments, late fee, security deposit, pet deposit utilities uppaid, property damage and more.
Equipment Lease Agreement
An equipment lease agreement should be used anytime you want to rent equipment you own to someone else. You prepare the equipment lease ageement to protect the investment you have in the property you own and how it can and cannot be used.
The equipment rental agreement you prepare for and individual or business defines each party's responsibility and obligations such as the cost to rent the item, payment schedule, value of the item and more. Equipment you will be leasing out can be electronics, medical tools, heavy machinery, simple tools, audio equipment or anything with value that needs to be protected.
Options To Consider In Your Equipment Lease
Is the responsible for maintaining and repairing the rented items?
Will the renter pay for replacing damaged parts?
Is a damage depost required?
Will interest be charged on late rental balances?
Does the renter have to option to purchase the rented equipment?
How Is Insurance Covered In Your Equipment Lease Agreement
You will need to decide who is responsible for insurance to cover loss or damage to the equipment, damage to the property or injury to people when the equipment is used. Insurance of some kind is worthwhile to make sure your property is protected if anything happens to the equipment.