Prepare A Promissory Note To Clearly Define A Payment Schedule And Avoid Future Disputes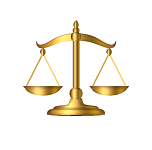 Promissory note forms are prepared to specify the terms used to lend and borrow money between two parties. The borrower signs a contract that makes the borrower liable to the lender for money borrowed.

Promissory notes should always be prepared between a borrower and a lender to avoid future misunderstandings concerning payment schedule, if there is any interest and to clearly state the money is a loan and not a gift.
It does not matter if either party is a friend, relative or co-worker. Without a promissory note legal form being prepared, there is too much to chance and relationships can be damaged when loaning money with just a verbal agreement or handshake.
For the lender, the borrower may decide to cease payments for some reason and without a promissory note it will be more difficult to legally collect the money owed. For the borrower, the lender may suddenly want to accelerate payments beyond your ability to pay and legally put you in a situation were you cannot repay the loan under court ordered mandated terms.
Ideally, everyone repays their loans on time, unfortunately we all know this is not the case. If you need to collect from someone who has defaulted on their loan payments to you, a promissory note can be a powerful document to have if you need to get a court order to make someone pay their debt. Document the loan with promissory note forms to head off misunderstandings and make it easier for you to be repaid.
Promissory Note forms allows you to create a comprehensive Promissory Note in minutes detailing the terms and repayment schedule of the loan.