The Benefits of a Warranty Deed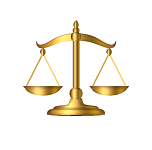 If you are in the process of buying or selling real estate, it's important to understand the various legal documents involved in the transaction. One of the most important of these documents is the warranty deed. In this article, we will explore the benefits of a warranty deed and why it is a crucial part of any real estate transaction.

What is a Warranty Deed?
A warranty deed is a legal document that transfers ownership of real estate from the seller to the buyer. It provides a guarantee to the buyer that the seller has clear title to the property and that there are no liens or encumbrances on the property. Essentially, the seller is warranting that they have the legal right to sell the property and that the property is free from any defects in title.
The warranty deed also includes a promise from the seller that they will defend the buyer against any claims or disputes that may arise in the future related to the property. This means that if someone comes forward claiming that they have a legal right to the property, the seller is responsible for addressing and resolving the issue.
Benefits of a Warranty Deed
In Conclusion
A warranty deed is an important legal document in any real estate transaction, providing buyers with clear title, legal protection, and peace of mind. By understanding the benefits of a warranty deed, buyers and sellers can make informed decisions about the type of deed that is best suited for their specific transaction. If you are involved in a real estate transaction, it's always a good idea to consult with a real estate attorney or other qualified professional to ensure that your interests are protected and that the transaction proceeds smoothly.