Keto Japanese Egg Salad – Recipe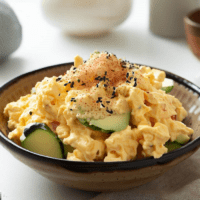 Welcome to a culinary journey that marries tradition and innovation with our Keto Japanese Egg Salad. This unique dish combines the comfort of a classic egg salad with the delicate flavors of Japanese cuisine, resulting in a harmonious blend of textures and tastes. Creamy eggs, crisp vegetables, and a subtle umami undertone come together to create a symphony of flavors that pays homage to the essence of Japanese cooking while adhering to the principles of a keto-friendly diet. Whether enjoyed as a refreshing lunch or a light dinner option, this egg salad is a culinary masterpiece that invites you to experience the best of both worlds.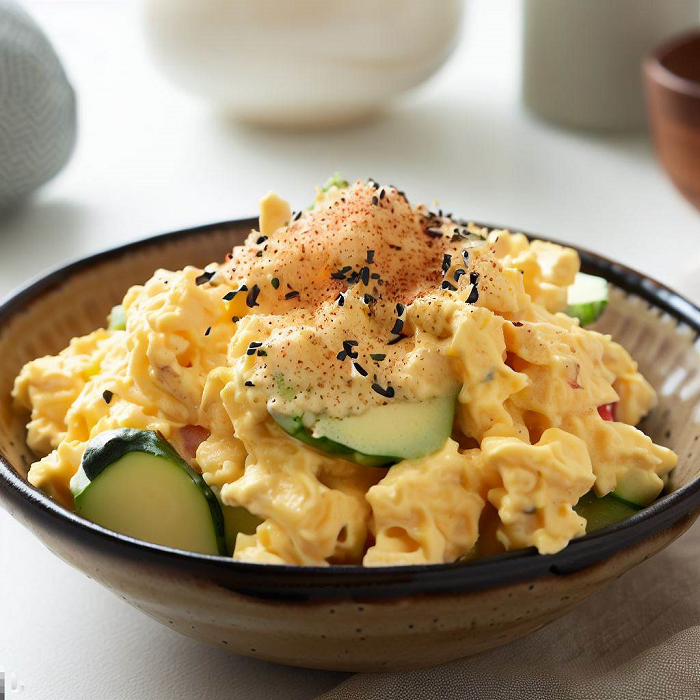 Preparation time: 5 minutes
🍽 Servings: 1
Ingredients:
2 Hard-Boiled Eggs, chopped
¼ cup Diced Cucumber
1 tsp Sesame Seeds
½ tsp Togarashi Spice
2 tbsp Kewpie Mayo
pinch of Salt
Procedure:
1. Toss together all ingredients in a bowl.
➡️ Nutritional Information:
Energy – 279 kcal
Protein – 13g (21%)
Fat – 22g (72%)
Carbohydrates – 5g (7%)
Fiber – 0.7g
Conclusion
The Keto Japanese Egg Salad stands as a testament to the fusion of culinary traditions and health-conscious choices. Its medley of creamy eggs, vibrant vegetables, and nuanced flavors not only honors the essence of Japanese cuisine but also caters to the demands of a keto lifestyle. This salad embodies the idea that simplicity can be incredibly satisfying, offering a nourishing and delightful option that speaks to both your palate and your well-being. As you savor each bite, you'll find that this dish encapsulates the essence of balance and flavor, making it a versatile and delectable addition to your culinary repertoire.