Prepare Your Own Living Trust Forms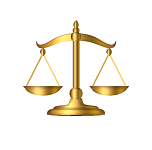 You can prepare living trust forms to protect all your assets. In your life situation you have a lot of assets and you realize you need to protect these assets to avoid problems with claims and creditors. You want to keep a greater control over your assets and have your beneficiaries carry on with your assets after you pass away to avoid probate. You can solve most of these problems by creating a living trust with professionally made living trust forms you can prepare yourself.
A living trust will help you manage your property as you desire and save your heirs and family from the trouble of letting the state handle the distribution of your property by going through probate. Unless your situation is unique, preparing your own living trust forms is a simple process you can perform yourself and save a lot of money.
What Is A Living Trust?
A living trust is a trust created to protect your assets while you are alive and specifies how you want your property managed and distributed before and after your passing. Basically, you are just creating a separate entity to manage and distribute your property.
Initially, you assign a trustee to hold legal title to your property for your beneficiaries. In a living trust, if you choose, you could be your own trustee and retain full control over the management of all your property in the trust.
Secondly, after you have prepared your living trust documents, in order to make the forms legal and valid, you would sign the documents in front of a notary then transfer all the property you listed in the living trust into the trust.
After you file a living trust and have listed all the assets you want in the trust, the trustee of the trust is the actual owner of the assets in the trust.
Why You Need a Living Trust
You need a living trust to make sure your assets you leave in a trust go to the people you want to inherit your property without having to go through probate. The trustee simply transfers ownership to the beneficiaries in the trust without any lawyer fees or court costs.
Your beneficiaries and family retain the property quickly and avoid the huge legal expense of going through probate which can drag on for months or sometimes years. In some situations, there can also be substantial tax savings.
A living trust simply offers a fast, private and probate-free way to transfer property to the people you choose. In addition, a living trust protects selected assets against claims, creditors, business failures and more.
A living trust will help you to maintain control over your assets without having to worry about claims and creditors and satisfy your wishes on what happens with your assets after you pass away. Mainly to prevent your beneficiaries from having to go through timely and costly probate. Click here for top rated living trust form software package.
If an asset is not put in a trust, then it will go to probate. The probate court will take much longer to distribute this asset and at a higher expense.
Do You Need a Lawyer to Prepare a Living Trust?
No, unless you have a unique or complicated situation, you can prepare your own living trust without hiring an expensive lawyer. An attorney will charge you hundreds or thousands of dollars to prepare a living trust you can prepare yourself.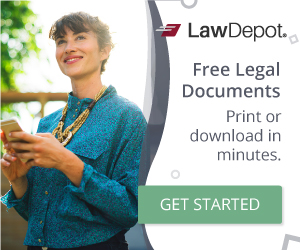 Unlock the power of legal convenience and simplicity with Law Depot Legal Forms. Our user-friendly platform offers a vast array of meticulously crafted legal documents that cater to various personal and professional needs. Whether you're drafting wills, contracts, or any legal form, we provide comprehensive, customizable templates that streamline the process and save you time and money on legal fees. By clicking the link, you'll gain access to a world of legal empowerment, where you can easily create, edit, and sign your legal documents from the comfort of your own home. Don't miss the opportunity to take control of your legal matters with Law Depot – your journey to hassle-free legal documentation begins with just one click, ensuring peace of mind and legal confidence are always within reach.